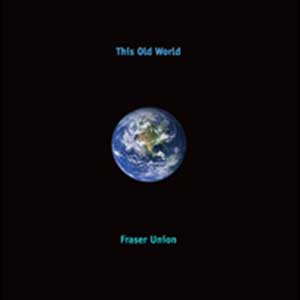 This Old World takes its title from a recent song written by Barry, but it is paired with a song that dates from the 17th century. It is an old world, and "The World Turned Upside Down" reminds us that our concerns today are not all that new.
As with our previous albums, this one reflects our penchant for content. Many of the songs treat the subject of what most people do most of their waking lives: work. In addition, as with our previous recordings, the album has a decidedly Canadian bent – especially West Coast.
You may recognize some of the songs from much earlier recordings (now out of production). We re-recorded those that have been most requested, but even on some of the earlier songs as well as newer ones we've added new elements: Henk's dobro, Barry's banjo, and guest drummer, Duncan Truter.
Like this old world, we've been around for quite a while doing what we do. But we hope you find some surprises here. For instance, a Bruce Cockburn song that has never been recorded.
Song titles
This Old World, The World Turned Upside Down, Everything Possible, Everybody's Cryin' Mercy, When The Tide Goes Out, Canning Salmon, Westcoast Lullaby, Drill Ye Tarriers, The Truck Driver's Song, Goin' Down The Road, The Ballad of Robert Harkness, Hard Rock Miner, Bank Trollers, All Used Up, Where I Stand