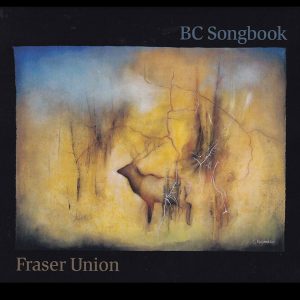 BC Songbook is a record of life in this precious coastal land: from the significance of fishing, mining, trucking and log-salvaging, to the joy and beauty of the setting.
This collection of traditional and contemporary songs of Canada's west coast combines songs we have sung over a number of years with some that are newly added. All are from and about our province. We hope they bring a sense of what life here has been for those who came before us as well as the current experience.
The album's stunning cover art is from "Road to the Cariboo", a mixed media on canvas work by Wells, BC artist, Claire Kujundzic.
Song titles
Kettle Valley Line, The Grand Hotel, Hard Rock Miner, When the Tide Goes Out, Home, Dear Home, The Ballad of Robert Harkness, Drill Ye Tarriers, The Bridge Came Tumbling Down, Are You From Bevan? Snap the Line Tight, The Truck Driver's Song, Bank Trollers, Canning Salmon, Salmon Circle , Augustus and Catherine, Westcoast Lullaby.