Vocals, Guitar, Dobro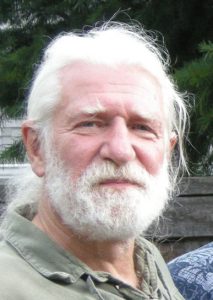 Henk Piket originally hails from The Netherlands but, as a young boy, moved with his family to Vancouver. He was immersed in folk music at an early age as his parents regularly took him to the Vancouver Folk Song Society's song circles where he started singing and playing guitar. It's also where he eventually met the other three founding members of Fraser Union.
Henk has been a stalwart of Vancouver's folk club and coffeehouse scene since the Sixties, performing at legendary venues such as The Bunkhouse and The Ark. His fingerstyle guitar playing and warm bass voice accentuate his range of repertoire from country and jazz standards to the traditional and contemporary folk and blues that he loves so well.
Henk has enjoyed making and sharing music throughout his life. He can often be found in a song circle or music jam adding subtle vocal harmony, dobro, and guitar to the musical blend – a skill he continues to practice to great effect with Fraser Union.