Vocals, Guitar, Octave Mandolin, Harmonica, Ukulele, Cajon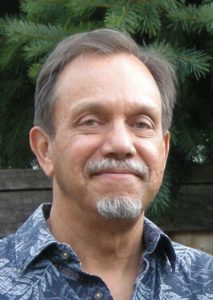 Barry Truter has been a traveller for much of his life. His music and songwriting are influenced by the places he has lived and worked including India, Fiji, USA, England, Canada, and a spell at sea working on a tramp freighter.
Barry is a co-founder of the Georgia Strait Guitar Workshop, and teaches guitar privately and at music camps in the Pacific Northwest.
In 2011, Barry released a solo CD, Traveller, consisting of originals and selected covers supported by guest appearances from some fine musicians, including his Fraser Union bandmates. His book Traveller: Stories and Songs in the Key of Connection published in September 2021 contains music scores for his original songs, some of which have found their way into Fraser Union's repertoire. He looks forward to more years of music-making with Fraser Union – music that speaks to life and the joy of living.